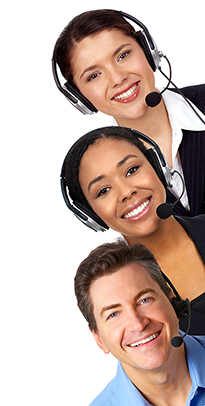 AnswerCalifornia/Towing Company & Rapid Dispatch Services
When a clients car breaks down and they need towing, they want to call someone they can trust to arrive quickly and take care of their vehicle securely. They trust your towing company from prior experience or have been referred to you by someone they trust, your immediate response by having a reliable towing dispatch service can mean the difference in building your business or losing it to the competition. That is where the reliable rapid dispatch service provided by AnswerCalifornia for towing companies becomes invaluable.
Every towing company receives customized towing dispatch services, your towing companies protocols, priorities and individualism is always in the forefront of our designed plans and associate responses to your clients. Our associates receive training in the unique skills of your towing company and answer every call just as you or your staff would; with friendly, knowledgeable, courteous information.
AnswerCalifornia is your guarantee that someone will always be there to provide the right response, a responsible person who understands the critical nature of any call, and ensure speed and attention to detail are the main priorities.
When you select AnswerCalifornia as your towing dispatch service, we will set down with you and go over every careful detail, step-by-step, and never leave anything to chance. You can add or detract people from your towing dispatch response protocols as often as necessary, and you can provide as much contact information, separate phone numbers, fax numbers or email addresses as you feel you need.
The confidence and assurance of knowing you have a reliable emergency dispatch service you can count on, will provide needed peace of mind so you can take care of normal business matters, and leave the handling of all your emergency dispatch towing situations to us.
AnswerCalifornia will relay messages or take down pertinent information. We can input information into a fax, email, SMS text message or forward it directly into your company web-enabled system.
Towing and Dispatch Call Answering Services Include:
24/7/365 Emergency Towing Dispatch
Online Support Via Web Chat and Email
Live Telephone Answering 24/7/365
Toll Free Nationwide Phone Numbers
Call Forwarding
Online Scheduling and Appointments Management Through Your Web-Based Scheduling System
Instant Direct Messaging (PDA, SMS, IM, Pager, Cell Phone)
After Hours Answering
Call Transfer and Routing
Inbound Direct Response
Free Active Response Tools
Voicemail Services
Bilingual Services
Whether you are an established towing firm with years of building a clientele, or a new towing firm looking to ensure your clients are well taken care of, AnswerCalifornia has the professional demeanor and experience to handle all of your answering service needs.
Our customers enjoy increased client retention and revenue. Advanced technology, professional service, and talented staff enhance both your customer service and your bottom line.
Call AnswerCalifornia at
1-800-369-8741

and trust us to provide the exceptional towing and dispatch customer answering service you deserve.