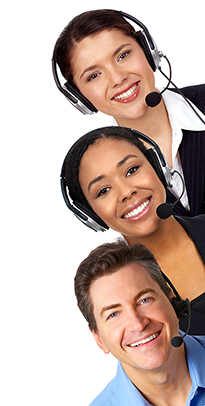 AnswerCalifornia/Sport Organizations Call Answering Services
In order for a sports organization to succeed, they must have a firm grasp on every aspect; from overseeing customer relationships, resources, finances, managing incoming projects, identifying new opportunities and managing those on hand now. Unless you can enforce a 24/7 staffing level, you will need the help of a third party to maintain the successful reputation and business your sports organization needs. AnswerCalifornia is a live 24/7/365 CRM supported answering service that can take care of all your sports organizations needs.
Using AnswerCalifornia and their extensive resources, will provide the partnership you need to share data, work side by side and make effective decisions that help you build the flexible, comprehensive sporting organization you want to maintain.
You can increase sales: With our associates manning the integrated CRM system, you will be able to leverage the support you need to develop effective cross-sell and up-sell programs for what many consider an intangible product.
You can handle all service request: Our associates man the entire system with professionalism and integrity. This allows your callers to have confidence that their issues will be handled promptly with efficient resolution.
Online Inventories/Ordering: Game days require a certain amount of preparation. Not just for food, but for your sports organizations team logo items. For arenas with game day suites, a proper inventory entails bookings and invoicing of all suites and products.
Efficient Scheduling: We can handle all of your bookings, reservations, customer renewals, customer specific events and out of town team promotions.
Internal Organization: Everyone can use help with organization, and our associates are professionals. We can coordinate and organize interoffice staff and their task to make every event your sports organization is involved with run smoothly and efficiently.
AnswerCalifornia offers both live and automated services that include Interactive Voice Response (IVR) and live answering capabilities. With the AnswerCalifornia hosted CRM central database, our associates can interact with your customers through any medium they choose in real-time. New applicants seeking communication with and service from your Sports Organizations will find access to chat, email and phone support with highly skilled, industry specific, educated Business Support Associates.
Every potential clients call is answered and handled according to your company's call handling procedures readily displayed on our associates computer screen. We have the capability to take a simple message or move through your company specific, unique communication requirements in order to handle any type of service call. Our associates will offer the greeting clients would receive if they called your offices between 9-5, they will have access to your company's definitive protocols, contact details, services and company offerings.
Sports Organizations Call Answering Services Include
Online Support Via Web Chat and Email
Live Telephone Answering 24/7/365
Toll Free Nationwide Phone Numbers
Call Forwarding
Online Scheduling and Appointments Management Through Your Web-Based Scheduling System
Instant Direct Messaging (PDA, SMS, IM, Pager, Cell Phone)
After Hours Answering
Call Transfer and Routing
Inbound Direct Response
Free Active Response Tools
Voicemail Services
Bilingual Services
AnswerCalifornia will relay messages or take down pertinent information. We can input information into a fax, email, SMS text message or forward it directly into your company web-enabled system.
AnswerCalifornia delivers an account focused attention to details. Coupled with our training program, our associates are fully screened and each has to meet a select standard of performance in customer service and professional demeanor. Our Business Support Associates are after all fielding calls for Sports Organizations professionals who are looking for every advantage over the competition and AnswerCalifornia is a virtual extension of their front office.
AnswerCalifornia has the customized capabilities to provide multi-level data-management, multi-user access, and customer focused support that allows your potential clients to have the full access and support they need in order to continue to trust your Sports Organization.
Sports Organizations nationwide have relied on the 24/7/365 live answering services of AnswerCalifornia to ensure their profitability, client retention and productivity increases even when they are not at work.