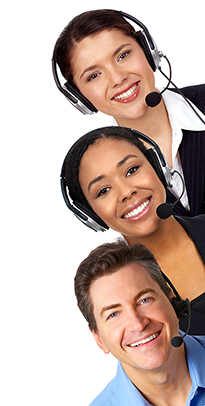 AnswerCalifornia/Property and Casualty Call Answering
For those who handle commercial and personal property and casualty insurance, it is vitally important to stay in touch with your clientele. Property and Casualty Insurance providers need reliable after hours service in order to maintain their reputations for precision, prompt responses that allow their clients to access the claims management, loss control, risk management or estate planning they are in need of.
AnswerCalifornia is more than just a property and casualty answering service; we act in your stead when you cannot answer a clients call for assistance. The extreme amount of high volume business your Property and Casualty Insurance firm has to deal with daily does not stop when the office closes. If you have made claims to your clients of providing unmatched competence in support areas, then you should be available to back up those claims.
Let AnswerCalifornia handle your business calls when you are out of the office, closed for the day, or simply in a meeting working out the best way to continue your Property and Casualty Insurance company's customer focused priorities.
With the strong poise and professionalism provided by our Business Support Associates, every web chat, every phone call, email and fax from one of your current clients or a potentially new client will be answered according to your directives. The high level of training our associates receive covers the industry specific communication needs of any Property and Casualty Insurance firm.
Property and Casualty Insurance Call Answering Services Include
Online Support Via Web Chat and Email
Live Telephone Answering 24/7/365
Toll Free Nationwide Phone Numbers
Call Forwarding
Scheduling and Appointment Management
After Hours Answering
Call Transfer and Routing
Inbound Direct Response
Free Active Response Tools
Voicemail Services
Bilingual Services
When your Property and Casualty Insurance clients need an immediate response for an urgent matter, you can rely on AnswerCalifornia associates to reply in a calm manner with precisely the crisis management response you have directed. Call AnswerCalifornia and set up your Property and Casualty Insurance account today, and we will be ready to direct your clients to the precise area of expertise they need, and with our critical data gathering from each client you will be prepared in advance of their call being forwarded to you or a member of you staff.
AnswerCalifornia has taken all of the guesswork out of hiring a professional live answering service. Every call that is forwarded to our CRM Network is answered using your company name. With our staff of professionals, your clients specific needs will be met even easier with the help of Active Response Tools that work with your already existing websites.
When your Property and Casualty Insurance firm has clients who are used to being serviced with discretion, anonymity and quiet confidence, the Business Support Associates at AnswerCalifornia will handle your clients with the same sense of respectful propriety. You choose the customized scripts we use with your clients, and we treat every client you have as if they were ours.
Our customers enjoy increased client retention and revenue. Advanced technology, professional service, and talented staff enhance both your customer service and your bottom line.
Call AnswerCalifornia at
1-800-369-8741

and trust us to provide the exceptional Property and Casualty Insurance firm answering service you deserve.