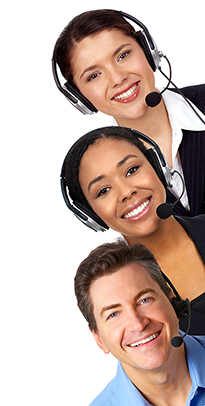 AnswerCalifornia/Pest Control Call Answering Services
When homeowners, commercial and industrial businesses have a pest problem, your pest control company should be the one they call. Ensuring you get that call is not always easy, and when you need help to make sure that call goes through, you can call AnswerCalifornia and our 24/7/365 Live Answering Support associates will help you make sure your pest control business receives every call for help.
When pest are a problem, your customers want them removed quickly. Hospitality services, food and beverage facilities, hospitals and clinics all have reputations that hang in the balance when guest and patients are unsettled by the presence of common pest. We can take over the task of fielding every call, and setting up appointments and managing your pest control technicians schedules, so you and your staff can do the important job of handling the pest control side of the business.
AnswerCalifornia handles all sizes of pest control companies. Large companies can use our services to supplement their office staff during lunch breaks, after hours and on the weekends. Small pest control companies can utilize our associates professional office capabilities to ensure their business continues to grow as we help you provide 100% Customer Satisfaction with every desperate or critical call for prompt pest control.
How do you meld being on the job with being there to handle the extensive office work, reception duties, scheduling and messaging, when you want to cut cost in order to improve your profits?
We have the solution. Just give AnswerCalifornia a call, and we can help you with all of your office staffing needs, and you never have to pay a full time employee for a job that only takes a few hours a day. With AnswerCalifornia you will get a 24/7/365 Live Answering Service that provides a virtual front office staff, and we never miss a phone call or online inquiry, and neither does your Pest Control company!
AnswerCalifornia operates a fortified CRM network reaches out nationwide and forms a bulwark of unique communication options that allow our clients to maintain total contact through any medium with their clients in real-time. The Business Support Associates who work for AnswerCalifornia have received training in professionalism, industry specific communication skills, and each displays a constant level of confident assurance that will reflect positively on your Pest Control firm.
AnswerCalifornia will relay messages or take down pertinent information. We can input information into a fax, email, SMS text message or forward it directly into your company web-enabled system.
Pest Control Call Answering Services Include
Online Support Via Web Chat and Email
Live Telephone Answering 24/7/365
Toll Free Nationwide Phone Numbers
Call Forwarding
Online Scheduling and Appointments Management Through Your Web-Based Scheduling System
Instant Direct Messaging (PDA, SMS, IM, Pager, Cell Phone)
After Hours Answering
Call Transfer and Routing
Inbound Direct Response
Free Active Response Tools
Voicemail Services
Bilingual Services
Our customers enjoy increased client retention and revenue. Advanced technology, professional service, and talented staff enhance both your customer service and your bottom line.
Call AnswerCalifornia at
1-800-369-8741

and trust us to provide the exceptional Pest Control firm customer answering service you deserve.