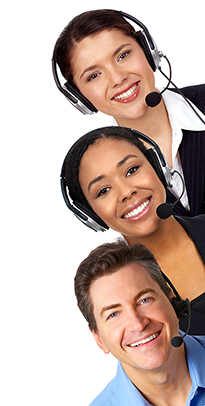 AnswerCalifornia/Nursing Home Call Answering
AnswerCalifornia is proud to say that we stand out from our competition, especially when it comes to delivering live answering services for Nursing Homes. We strive to deliver the services that help elevate the already professional, caring, concerned attitudes of our Nursing Home clientele to one of extreme value for their patients, their patients families and their overloaded, often overworked staff.
Our Business Support Associates provide a complete suite of virtual office services that allow your busy staff to handle the immediate needs of your patients, while we take care of the overflow administrative task while you are taking lunch, have staff who are ill, or for immediate call center responses after regular business hours.
With AnswerCalifornia your clients, their families and potential interested parties will have access to help desk services, appointment settings, registration services, inbound and outbound calls, message taking, call forwarding, and voicemail 24/7/365.
AnswerCalifornia Nursing Home clients never have to worry about missed messages, the reliability and accurate taking and forwarding of all messages is a priority with our company. With the state of the art AnswerCalifornia hosted CRM central database, our associates can interact with your Nursing Home clients through any medium they choose in real-time. They will find access to chat, email and phone support with the Business Support Associates who work for AnswerCalifornia.
Each member of our highly skilled medical reception staff has received training in professionalism, medical industry specific communication skills, and each displays a constant level of confident assurance that will reflect positively on your Nursing Home and its present staff. The HIPPA training they have received allows them to function as a virtual extension of your own medical practice, with speed and precision they handle calls using the correct terminology and your exacting instructions for handling all interactions with your patients and other callers.
We are not an alternative for 911, and all emergency calls will be directed to the appropriate emergency provider for your Nursing Home. All non-emergency inquiries will be forwarded to your On-Call Staff as directed. AnswerCalifornia stays in a state of constant readiness and preparedness with your staff, so each days On-Call listing is updated according to your Nursing Home online system directions.
Our customers enjoy increased patient-client retention and revenue. Advanced technology, professional service, and talented staff enhance both your customer service and your bottom line.
Call AnswerCalifornia at

1-800-369-8741

and trust us to provide the exceptional Nursing Home answering service you deserve.