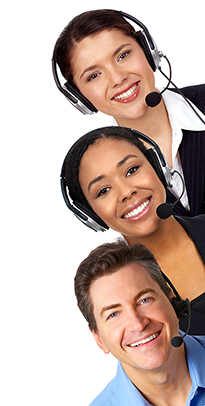 AnswerCalifornia/Home Health Care Call Answering
There are three vital communication elements that are required for those who work in the Home Health Care and Hospice services; Sensitivity, Accuracy and Promptness. When they are presented with compassion and empathy your callers are immediately calmed and feel a sense of confidence in your responses.
Unfortunately, the recent lack of funding is creating situations where a shortage of staff is becoming the norm in most parts of the healthcare industry, Home Health Care included. That is where the affordable 24/7/365 Live answering services provided by AnswerCalifornia can help your company stay in business, and maintain the excellent reputation you have worked so hard to build.
We provide after-hours and overflow support your staff and patients and their families need to stay in touch and develop new partnerships with your Home Health Care personnel. AnswerCalifornia knows that your calls must be answered quickly, critical situations must be addressed promptly, and all the while your callers must be treated with sensitivity. Your non-emergency callers are looking for information they consider vital, and deserve professional responses.
AnswerCalifornia Business Support Associates are highly skilled and trained to work alongside your staff, delivering every response with a friendly demeanor and a professional, caring attitude that mimics your Home Health Care staffs professionalism.
Your patients will always receive the friendly, professional responses they want, just as if they were speaking to a member of your front office staff. With our associates dedication to providing the best in-office patient-associate experience possible, your patients will maintain their trust and confidence in your Home Health Care practices ability to care for their needs.
Home Health Care Call Answering Services Include:
Online Support Via Web Chat and Email
Live Telephone Answering 24/7/365
Toll Free Nationwide Phone Numbers
Medical Trained Associates
Online-On-Call Management
Doctor Paging
Instant Direct Messaging (PDA, SMS, IM, Pager, Cell Phone)
Call Forwarding
Patient/Time Critical Call Processing
Online Scheduling and Appointments Management Through Your Web-Based Scheduling System
After Hours Answering
Call Transfer and Routing
Inbound Direct Response
Free Active Response Tools
Voicemail Services
Bilingual Services
AnswerCalifornia operates out of the San Diego area, yet our fortified CRM network reaches out nationwide and forms a bulwark of unique communication options that allow our medical office clients to maintain total contact through any medium with their patients in real-time. The Business Support Associates who work for AnswerCalifornia have received training in professionalism, medical industry specific communication skills, and each displays a constant level of confident assurance that will reflect positively on your Home Health Care practice.
When your Home Health Care practice patients are used to being serviced with discretion, anonymity and quiet confidence, the Medical Receptionist Services at AnswerCalifornia will handle your patients with the same sense of respectful propriety. Here at AnswerCalifornia we take adherence to confidentiality and privacy policies seriously. Your patients and staff never have to worry, our compliance to patient privilege is 100%.
Our customers enjoy increased patient-client retention and revenue. Advanced technology, professional service, and talented staff enhance both your customer service and your bottom line.
Call AnswerCalifornia at
1-800-369-8741

and trust us to provide the exceptional Home Health Care answering service you deserve.