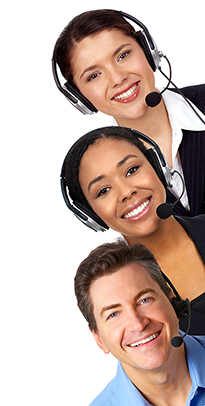 AnswerCalifornia/Funeral Home Call Answering
For out of town relatives coming in for a funeral, a long trip can leave them tired and upset, and possibly lost and now it is late, and they need assistance in finding your funeral home. For after hours assistance in providing that calming voice, and clear concise directions that your families need, AnswerCalifornia Live Answering support can help you maintain the tradition of excellent family support and exclusive service your funeral home is known for.
As a funeral professional you are often faced with situations that require unexpected telephone support outside of your staffs capabilities. Storms can take down power lines, and phone lines, knock out internet and cell service, and our Business Support Associates are here for just such emergencies. We can answer your calls for you, and be there with professionally trained associates who know how to help families during some of the most difficult times in their lives.
We are dedicated to providing the same high level of dependable, empathetic and caring support that you have built your reputation on. AnswerCalifornia works side by side with your staff, we will have on hand the precise instructions you provide in order to handle every call just as if you were answering the phone personally.
With AnswerCalifornia you can expect the following.
Your funeral homes calls will be forwarded to AnswerCalifornia, and every call will be answered using your funeral homes personalized approach. All messages will be handled as you instruct, depending on the gravity and importance of the message.
With our integrated CRM systems tied directly into your system, you can update visitation times, daily services and other pertinent information families and friends may need with real-time updates.
For those times when families are making that first call after the loss of a loved one, that call will receive top priority and all information they provide automatically forwards to your on-call representative.
No one is ever placed on hold or given anything less than 100% of our focused, caring attention, just as you would provide every caller. With the mult-tiered back-up systems employed by AnswerCalifornia your callers are always assured of receiving immediate attention.
Our Business Support Associates receive the highest levels of training that include the correct terminology, bereavement counseling and funeral home etiquette training that allows them to act in your stead.
AnswerCalifornia knows that when your families call they deserve the best customer service, and we are dedicated to maintaining the high level of courteous, professional customer service that ensures your families trust in your Funeral Homes capabilities never falters.
Advanced technology, professional service, and talented staff enhance both your customer service and your reputation.
Call AnswerCalifornia at
1-800-369-8741

and trust us to provide the exceptional Funeral Home answering service you require.