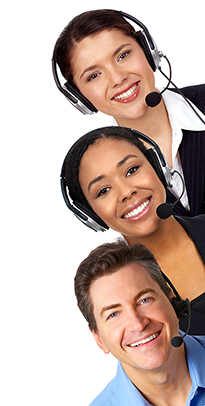 AnswerCalifornia/Family Law Call Answering
Family law is an extremely diverse specialty that requires a lawyer to be in touch with families during stressful periods in their lives. The ability to reach their lawyer is sometimes simply a need for reassurance that you are there for them, and on occasion it is a true emergency. Family lawyers handle everything from divorces, adoptions, estate planning and management, child abuse or endangerment situations, laws that protect the elderly, probate law, juvenile law, and most major family issues.
AnswerCalifornia provides family lawyer answering services around the clock. We can screen your calls according to your pre-set requisites, field non-emergency calls, forward all real time emergency calls, and ensure your firms messages reach the right representative on time, every time.
Our associates are trained to use the correct terminology, they are trained to respond with knowledgeable responses to all inquires about corporate law services your company provides. The Business Support Associates who work for AnswerCalifornia have received training in professionalism, industry specific communication skills, and each displays a constant level of confident assurance that will reflect positively on your Family Law firm.
AnswerCalifornia will relay messages or take down pertinent information. We can input information into a fax, email, SMS text message or forward it directly into your company web-enabled system.
Family Lawyer Call Answering Services Include
Online Support Via Web Chat and Email
Live Telephone Answering 24/7/365
Toll Free Nationwide Phone Numbers
Call Forwarding
Online Scheduling and Appointments Management Through Your Web-Based Scheduling System
Instant Direct Messaging (PDA, SMS, IM, Pager, Cell Phone)
After Hours Answering
Call Transfer and Routing
Inbound Direct Response
Free Active Response Tools
Voicemail Services
Bilingual Services
Whether you are an established Family Lawyer with years of building a clientele, or a new Family Lawyer firm looking to ensure your clients are well taken care of, AnswerCalifornia has the professional demeanor and experience to handle all of your answering service needs.
AnswerCalifornia handles your front office duties 24/7/365 and is here to assist you whenever you find the need to transfer your Family Lawyer office task to our support team. Our associates always answer the phone with the precise instructions and scripted greetings and follow through that you use daily in your office. Clients will never know they are speaking to someone not sitting behind a desk in your office anywhere in the country.
AnswerCalifornia has taken all of the guesswork out of hiring a professional live answering service. Every call that is forwarded to our CRM Network is answered using your company name. With our staff of professionals, your clients specific needs will be met even easier with the help of Active Response Tools that work with your already existing websites.
When your Family Lawyer firm has clients who are used to being serviced with discretion, anonymity and quiet confidence, the Business Support Associates at AnswerCalifornia will handle your clients with the same sense of respectful propriety. You choose the customized scripts we use with your clients, and we treat every client you have as if they were ours.
Our customers enjoy increased client retention and revenue. Advanced technology, professional service, and talented staff enhance both your customer service and your bottom line.
Call AnswerCalifornia at
1-800-369-8741

and trust us to provide the exceptional Family Lawyer answering service you deserve.