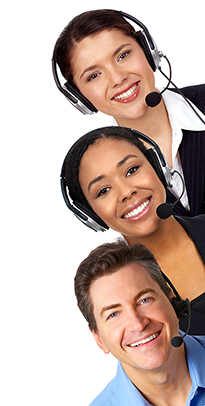 AnswerCalifornia/Embassy Call Answering Services
The duties of an Embassy are far greater than issuing lost passports and shaking hands of visiting dignitaries; their agendas and operations are defined these days by the scope of technological advances and business in foreign countries. Every embassy has its own webpage, thousands of emails are sent daily from embassies to their representative country, the citizens in foreign countries and answers to numerous request for assistance in dealing with financial, agricultural, commercial and expatriate interest in any given country. There are virtual consulates that exist within each embassy as representatives for other foreign interest.
The extremely critical daily duties of any embassy is dependent on its ability to answer every call, every message, email and fax; embassy personnel must always stay on top of all information for vital security and safety reasons for everyone concerned. AnswerCalifornia provides 24/7/365 Live Answering Services that can assist embassy personnel, and relieve them of mundane task in order to allow them the time to handle the more critical issues.
Your Embassy callers will always receive the friendly, professional responses they want, just as if they were speaking to a member of your front office staff. With our dedication to providing the best in-office caller-associate experience possible, your callers will maintain their trust and confidence in your Embassies ability to care for their needs.
Embassy Call Answering Services Include:
Online Support Via Web Chat and Email
Live Telephone Answering 24/7/365
Toll Free Nationwide Phone Numbers
Professional Trained Associates
Online-On-Call Management
Consulate/Representative Paging
Instant Direct Messaging (PDA, SMS, IM, Pager, Cell Phone)
Call Forwarding
Security/Time Critical Call Processing
Online Scheduling and Appointments Management Through Your Web-Based Scheduling System
After Hours Answering
Call Transfer and Routing
Inbound Direct Response
Free Active Response Tools
Voicemail Services
Bilingual Services
All emergency calls will be directed to the appropriate emergency provider for your Embassies. All non-emergency inquiries will be forwarded to your On-Call Staff as directed. AnswerCalifornia stays in a state of constant readiness and preparedness with your staff, so each days On-Call listing is updated according to your Embassies online system directions.
Advanced technology, professional service, and talented staff enhance both your customer service and your reputation.
Call AnswerCalifornia at 1-800-369-8741 and trust us to provide the exceptional Embassy answering service you deserve.