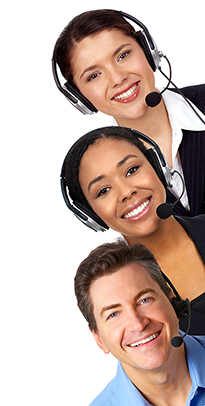 AnswerCalifornia/Disaster Restoration Call Answering Services
When natural disasters such as hurricanes, floods, fire, earthquake, mudslide or tornado's occur, insurance adjusters will be looking for the fastest response they can find. When homeowners need help recovering from smoke, water, mud, wind or fire damage they want efficient, prompt service and they do not want to wait on a return call from a voicemail message. You do not want to fall to the bottom of an insurance adjusters list of Disaster Restoration Firms, no, you want to stay on the top of every list in town. When you are too busy to answer the phones, or your own communications have been disrupted due to natural disasters you need the professional assistance found with  24/7/365 Live Answering Support at AnswerCalifornia.
When unforeseen disasters like burst water pipes occur, your clients are looking for immediate help in order to prevent further structural damage, they want help fast and they want to know you are prepared to assist them, no matter what time of the day or night it may be. With the virtual office and receptionist staff provided by AnswerCalifornia, every potential client or current clients call will be answered just as if we were sitting in your office.
Our Business Support Associates perform a wide range of services and act as your virtual front office. With our integrated CRM systems, we can tie directly into your appointment book and you will never miss another appointment, have your daily appointments updated as clients call in, and have every phone call answered when you and your staff are overwhelmed with business volume or it is after hours.
We handle the front office task for a number of different Disaster Restoration firms. We are familiar with the terminology and needs of all types of clients and the subcontractors who work for your company, like those who perform the following:
Foundation Layers
Plumbing and Pipe Fitters
Painters
Masonry Masters
Utility Providers
Pest Control
Garage Door Installers
and more besides
AnswerCalifornia will relay messages or client calls according to your instructions. We can input information into a fax, email, SMS text message or forward it directly into your company web-enabled system. All calls can be transferred directly to you, we can page you with a potential problem, scheduling change or we can speak directly with the sub-contractor or client and answer any questions directly from your own pre-set answers clients according to your requirements.
Construction and Building Clients Services Include
Online Support Via Web Chat and Email
Live Telephone Answering 24/7/365
Toll Free Nationwide Phone Numbers
Call Forwarding
Online Scheduling and Appointments Management Through Your Web-Based Scheduling System
Instant Direct Messaging (PDA, SMS, IM, Pager, Cell Phone)
After Hours Answering
Call Transfer and Routing
Inbound Direct Response
Free Active Response Tools
Voicemail Services
Bilingual Services
AnswerCalifornia has taken all of the guesswork out of hiring a professional live answering service. Every call that is forwarded to our CRM Network is answered using your company name. With our staff of professionals, your Disaster Restoration clients specific needs will be met even easier with the help of Active Response Tools that work with your already existing websites.
Our customers enjoy increased client retention and revenue. Advanced technology, professional service, and talented staff enhance both your customer service and your bottom line.
Call AnswerCalifornia at
1-800-369-8741

and trust us to provide the exceptional Disaster Restoration firm answering service you deserve.