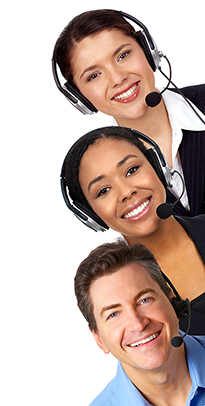 Answering Service For Corporate Lawyers
Once in times gone by the need for a corporate lawyer would be during the sensible hours of 9-5. In the global market world however, corporate lawyers find themselves on-call around the clock serving the diverse interest of global corporations. That is why the services of AnswerCalifornia corporate lawyer answering service and its ability to be there 24/7/365 is so valuable to the success of law firms nationwide. Our San Diego office can be there to handle all of your calls, day or night and ensure you never miss an important message, whether it is from Chicago or Beijing.
Small storefront businesses, large conglomerates, Fortune 500 Companies and every business in between, needs to know they can reach their corporate lawyer at all times. AnswerCalifornia is aware of the fact that while all after hour calls are not true emergencies, they are of vital importance to the client trying to resolve an issue. Every caller receives the professional response you need to ensure they will have.
Our associates are trained to use the correct terminology, they are trained to respond with knowledgeable responses to all inquires about corporate law services your company provides. The Business Support Associates who work for AnswerCalifornia have received training in professionalism, industry specific communication skills, and each displays a constant level of confident assurance that will reflect positively on your Corporate Lawyer firm.
AnswerCalifornia will relay messages or take down pertinent information. We can input information into a fax, email, SMS text message or forward it directly into your company web-enabled system.
Corporate Lawyer Call Answering Services Include
Online Support Via Web Chat and Email
Live Telephone Answering 24/7/365
Toll Free Nationwide Phone Numbers
Call Forwarding
Online Scheduling and Appointments Management Through Your Web-Based Scheduling System
Instant Direct Messaging (PDA, SMS, IM, Pager, Cell Phone)
After Hours Answering
Call Transfer and Routing
Inbound Direct Response
Free Active Response Tools
Voicemail Services
Bilingual Services
Whether you are an established Corporate Lawyer with years of building a clientele, or a new Corporate Lawyer firm looking to ensure your clients are well taken care of, AnswerCalifornia has the professional demeanor and experience to handle all of your answering service needs.
Our customers enjoy increased client retention and revenue. Advanced technology, professional service, and talented staff enhance both your customer service and your bottom line.
Call AnswerCalifornia at
1-800-369-8741

and trust us to provide the exceptional Corporate Lawyer customer answering service you deserve.