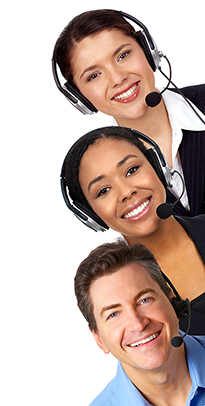 AnswerCalifornia/Church and Temple Call Answering Services
Churches, Synagogues, Chapels and Temples provide more than a physical place for worship; Rabbis, pastors and priest of all faiths have always been the ones people turn to in times of crisis, when they fall in love, when babies need baptizing, and when loved ones are lost, as well as when they move to a new town and are looking for a place to worship. Running a parish or providing religious duties for a community large or small is a time consuming endeavor. When you become overwhelmed and are unable to answer every call, return every voicemail or meet with every parishioner due to an overloaded schedule, you need help.
Help can be found with the professional live answering services provided by AnswerCalifornia with 24/7/365 virtual office assistance. Our Business Support Associates are dedicated to providing the same high level of dependable, empathetic and caring support that you have built your spiritual reputation on. AnswerCalifornia works side by side with you or your staff, we will have on hand the precise instructions you provide in order to handle every call just as if you were answering the phone personally.
With AnswerCalifornia you can expect the following.
Your Churches or Temples calls will be forwarded to AnswerCalifornia, and every call will be answered using your churches personalized approach. All messages will be handled as you instruct, depending on the gravity and importance of the message.
With our integrated CRM systems tied directly into your system, you can update visitation times, daily services, special services like baptisms', christenings, weddings, weekly socials or budget meetings and other pertinent information families and friends may need with real-time updates.
For those times when families are making that first call after the loss of a loved one, that call will receive top priority and all information they provide automatically forwards to your on-call representative.
No one is ever placed on hold or given anything less than 100% of our focused, caring attention, just as you would provide every caller. With the mult-tiered back-up systems employed by AnswerCalifornia your callers are always assured of receiving immediate attention.
Advanced technology, professional service, and talented staff enhance both your customer service and your reputation.
Call AnswerCalifornia at
1-800-369-8741

and trust us to provide the exceptional Churches and Temples answering service you require.