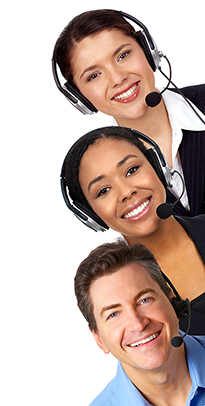 AnswerCalifornia/Accounting And Accountant Call Answering Services
Numerous businesses facing unique accounting challenges trust you as their accountant or your accounting firm to be there when they need you the most, and you can count on AnswerCalifornia to be there when you cannot. AnswerCalifornia offers a truly superior way to stay in touch with your accounting clients 24/7/365, and still go home at the end of the day. We understand the importance of maintaining contact and focusing on your clients at all times, it gives each client the trust they need to continue with your accounting firm or take the first step as a valuable potential client.
AnswerCalifornia operates out of the San Diego area, yet our fortified CRM network reaches out nationwide and forms a bulwark of unique communication options that allow our clients to maintain total contact through any medium with their clients in real-time. The Business Support Associates who work for AnswerCalifornia have received training in professionalism, industry specific communication skills, and each displays a constant level of confident assurance that will reflect positively on your accounting firm.
Whether you are an established accounting firm with years of building a clientele, or a new accounting firm looking to ensure your clients are well taken care of, AnswerCalifornia has the professional demeanor and experience to handle all of your answering service needs.
You as our client choose the responses your clients will receive. We will answer every call that rings through; whether it is during your staffs regular business hours, during a meeting, or during the times your company is closed for the day. While we answer the phone, the response will be one that directly reflects the proper protocols and directives of your office.
You choose whether or not your clients calls are transferred to you or a member of your staff, we can take messages, send a fax, page you or your staff, or forward the callers information directly into your company's online database.
AnswerCalifornia has designed our business to create the perfect illusion of being your front office 24/7. Every call will be answered promptly, using your accounting firms name, and we ensure every caller is treated to a knowledgeable, experienced answer based on your pre-set requirements.
When your accounting clients are used to being serviced with discretion, anonymity and quiet confidence, the Business Support Associates at AnswerCalifornia will handle your accounting firms clients with the same sense of respectful propriety.
Our customers enjoy increased client retention and revenue. Advanced technology, professional service, and talented staff enhance both your customer service and your bottom line.
Call AnswerCalifornia at
1-800-369-8741

and trust us to provide the exceptional accounting firm customer answering service you deserve.